Sep

14
Tags
Related Posts
Share This
Marilyn Monroe – Natural Blonde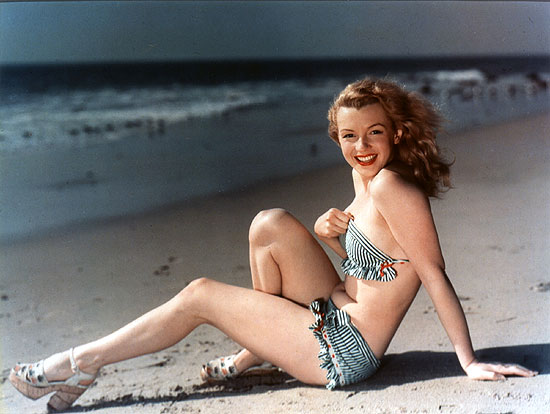 Marilyn Monroe is back in the Hollywood spotlight as talented actress Michelle Williams takes on the role of the blonde screen siren in My Week with Marilyn scheduled to be released in November. The motion picture literally depicts a week in the life of Marilyn told from the viewpoint of her personal assistant, specifically while filming The Prince and the Showgirl co-starring Sir Laurence Olivier. The intriguing story, based on the popular book of the same title, centers on tensions between Marilyn Monroe and the just-knighted Sir Laurence Olivier and also explores Marilyn's already troubled marriage as a newlywed to playwright Arthur Miller. Blonde pixie Michelle Williams made the transformation to the voluptuous blonde Hollywood screen starlet by immersing herself in all things Marilyn. Michelle spent six months studying Marilyn's legendary films, interviews and photos. To look more like Marilyn, Michelle gained a few pounds and her blonde hair was colored and styled so that her face took on a resemblance to Marilyn's unmistakable and sexy visage.
View a slideshow of evocative photos of Michelle Williams as Marilyn Monroe taken by famed photographer Annie Leibovitz in October's Vogue magazine.
Read more back story about the conflicts between Marilyn Monroe and Sir Laurence Olivier while making the motion picture The Prince and the Showgirl.