Aug

04
Tags
Related Posts
Share This
Angela Marcello
Today's Daily Blonde is Angela Marcello, a beautifully stunning blonde babe born in California who has extraordinary blue eyes as well as beautiful blonde hair, too! Angela Marcello is a fashion, swimwear and fitness model and 29 years old. Angela works with several modeling agencies worldwide and she has made covers of several popular magazines and has been featured in Maxim magazine. She has an ongoing relationship with modeling Venus Swimwear and Vix Swimwear as well as various lingerie lines. Some of Angela's hobbies are drawing and photography, and when she's not doing either of those you can find her surfing the kickass waves on the sandy beaches of California or skydiving! She has her own website (add dotcom to her name to check it out).
We're featuring Angela Marcello on The Daily Blonde not for any sort of fame or name you might recognize, but we found her photo today and her appearance immediately struck us as beautiful and mesmerizing in a way, and that's the type of hot blonde women we want to show off to you, our viewers, who love to see hot blonde women on The Daily Blonde! So, with our beautiful pick for today, you get to enjoy Angela Marcello. Feel free to leave your comments about Angela below, we'd love to hear them from you!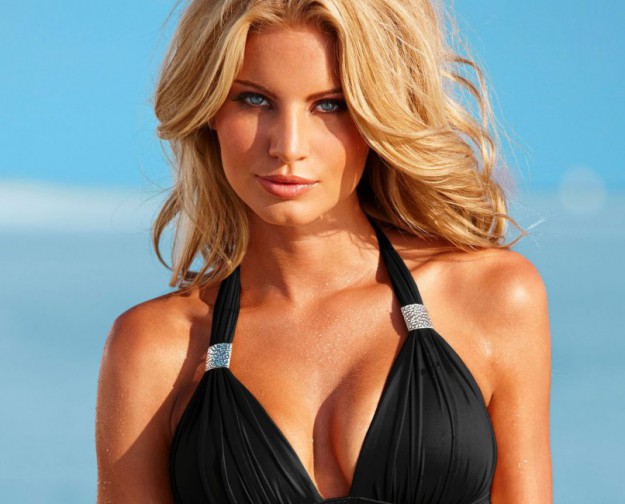 Visit
Angela Marcello's Instagram here
– then click to follow her to see all her photos and videos.